in silence we prepare
damn has it really been 2.5 months? 🤦🏾‍♀️
Just after publishing the last newsletter in early April, I received a $2k no-strings-attached writing grant from Substack, the company that runs this email platform. Substack is a buzzy brand in the digital publishing space and the grant announcement was public information so I received a bunch of new subscribers after the announcement (hello!). I also came up against a bit of stage fright. And then the uprisings began and I didn't know what to say so instead I focused on what I could do.
I still don't know what to say, really. But, like many, I have been thinking about transparency, so I wanted to start this long overdue note by sharing the amount of I received. Because while the list of grant recipients was public, how much money each person received from the $100k fund was not. I'm not too caught up in why that is; instead I'm more interested in how humans, not brands, can model accountability. There's a lot of presumed class solidarity and progressive virtue signalling that reinforces elitism in media, particularly in the last few years as high profile unionizing efforts took root. But I'm not interested in reinforcing any hierarchies of legitmacy that might come from being a name on a list. So that's why I'm sharing this information, for those who have financially supported this newsletter, those who might in the future, and free subscribers who take time to read these words. I received $2,000 U.S. dollars from Substack after filling out a short Google form explaining who I am and what this newsletter is. What did I do with that money? I paid May rent, bought books and groceries, and donated to a few COVID-19 mutual aid funds.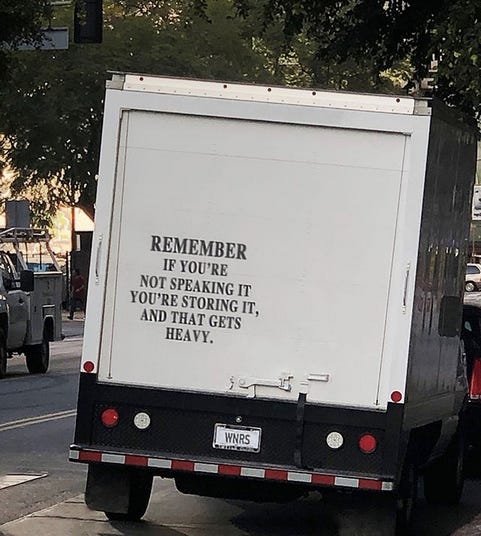 Transparency's in high demand right now. It's the basis of the aggregate Movement for Black Lives calls to defund and abolish police departments and other forms of state security apparatus in order to rebuild more equitable communities. But there's also this elaborate performance art underway as organizations and institutions try to mimic that transparency. Corporate apologia, the hasty rebranding of table syrup logos and country music groups, iOS press releases from desperate influencers, black squares on Instagram, pleading e-mails from regretful colleagues.
Most of the corporate statements I've seen solemnly express opposition to anti-Black racism, but I haven't noticed any acknowledging the white systems of organizing, communicating, evaluating, policing, and operating that keep these institutions afloat. What I see instead is whiteness — and I'm using that word to speak of a modality that's not exclusive to white people — reducing transparency to a fear response.
Instead it remains the work of Black people, and sometimes other racialized folks, to continue to pull back the veil, to do the tireless work of seeing through. There are too many instances to list. People like my friend Christine Kakaire, who published an open letter to white music editors after receiving multiple requests to write about her experience of Blackness, as if to override the problem of their overwhelmingly white organizations. Or my colleague Ty Harper who, in the prologue of the new podcast we produced, called out his employer, the CBC (the institution that issued my freelance cheques). These actions are fearless.
Over the last month you've likely seen more screenshots of donations to bail funds, mutual aid organizations, Go Fund Me pages, legal action and activist groups, direct Paypals to marginalized folks, than ever before. One-to-one we inherently understand the meaning of transparency: open, public, see-through, clear, trusting, pleasurable.
A couple of weeks ago I told my therapist I'd felt anxious watching my media peers tweet about experiencing racism in the workplace and the industry at large. I felt that by not reactivating my account, by not showing up to tweet in solidarity, I was somehow evading transparency. It was a mess of solipsism, all real, but not all valid. She asked why I deactivated and I explained it was the first step in acknowledging my depression: In reconciling the person I thought I was supposed to be publicly, with who I actually am. She said, So you set a boundary and now you feel ashamed about it?
I've been thinking about that a lot. How transparency requires an intimate human intervention. It cannot be outsourced. It cannot be offloaded onto your conservative family members. It cannot be a transaction, which makes it fundamentally at odds with the aesthetics and mechanics of social media. It can't even really be verbalized. Instead, it's a practice. Slow narrative reconstruction. It's tending, the shock of a night-blooming cactus, and the fleeting joy that disrupts grief.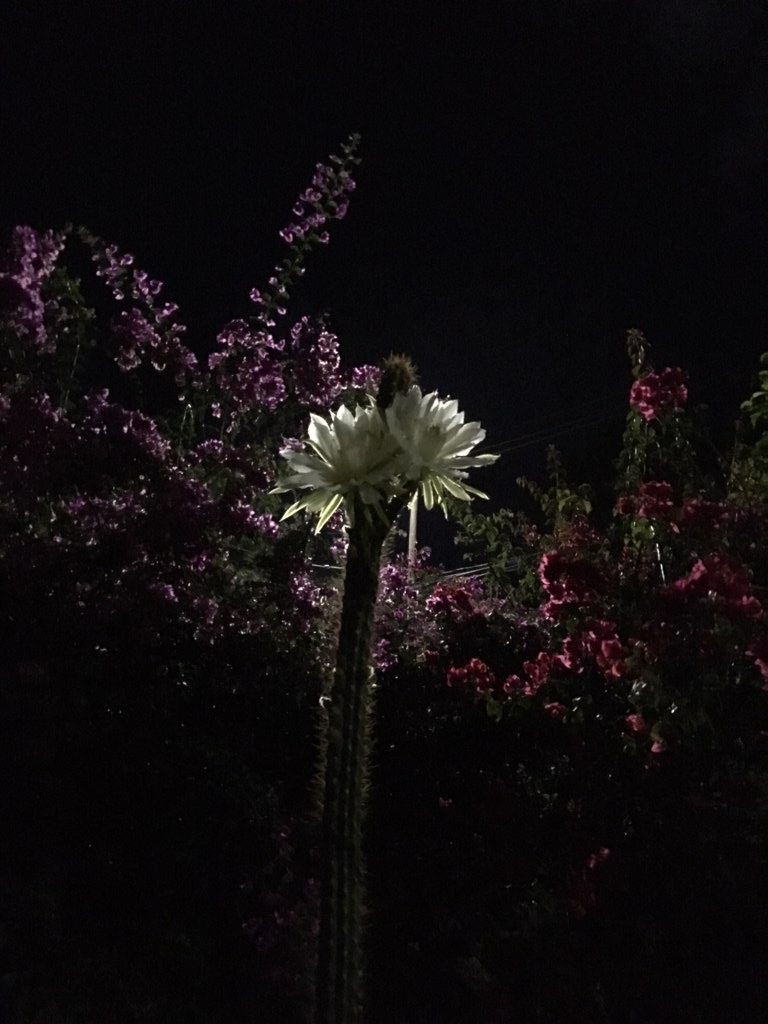 —
💸💸💸💸💸
Black Business Grants for Toronto's Eglinton West
(Learn more about Toronto's Little Jamaica)
Black Artists Union Community Fund
Afro-Indigenous Rising Collective, currently occupying the square in front of Toronto City Hall
Three steps to support a motion Defund Toronto Police by June 29
🔊🔊🔊🔊🔊
A couple months ago, a friend linked me this performance by Sankara Future Dub Resurgence and Dhangsha. I've watched it many times since, mesmerized by the message that flashes across the screen: IN SILENCE WE PREPARE. It spoke to the capitalist itch that life in isolation makes difficult to scratch but, in the last few weeks, it's taken on a different — distinctively more collective — urgency.
We only fear
Fear itself
We only fear a collapse of the imagination
We use the wire cutter to reveal
There is life that comes from truth
There is life that comes from truth
Lots of love,
Anupa