BURN OUT 005: More pod for ur headtop
Super soul Roncy 💆🏾

Pardon my absence. I was finalizing three more episodes of the Burn Out podcast, or, as I've been referring to them, "season 2." 😎 I'm kind of into the pace of dropping three episodes every couple of months. It gives me time to work on them while doing other things, eliminates the stress of a regular release schedule, and gives me space to think about the information I'm presenting and why it matters.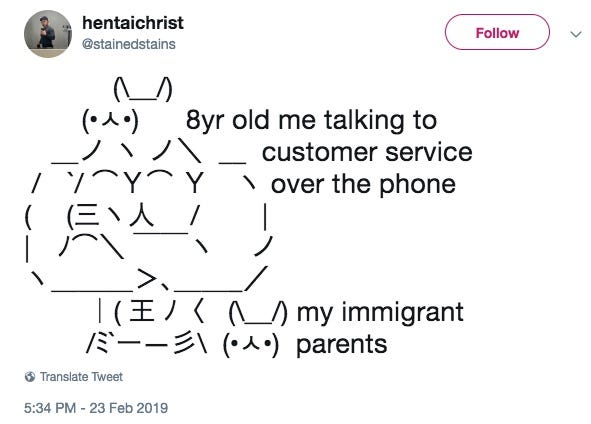 Still, my life has revved forward over the past few weeks — more on that soon — and today, like literally just now, I realized I'm having trouble keeping up. Last year, when I was waist-deep in depression I got good at being aware of my feelings, moods, and the potential triggers. Now that I'm in a better place, it's gotten much easier to let that consciousness drift. After a really wonderful last week, I spent this weekend feeling restless and moody. I got stuck in traffic for two hours. I pushed myself too hard in a yoga class. I forgot to take my medication on time a few days in a row. Yesterday I gave myself space to chill, but I was mentally fretting over feeling so uneasy.
Today I woke up still anxious and in physical pain, and I only just realized that it's totally because of all that autopilot-ing. My body was giving me notice and I didn't — I haven't — paid attention because I slipped back into workaholic mode. I'm happy to be feeling better, but I really don't want to lose all of the perspective I've gained. That's why I'm sharing all of this, even though the vulnerability makes me uncomfortable. Your moods hold so much information friends. Please don't disregard how you feel.
And with that, let's get into the reason you're (hopefully) still reading: Burn Out, the podcast! I've upgraded production/distribution to Anchor so you can subscribe using your preferred podcast delivery service, but you can also just click through to Soundcloud as well.
L CON, a producer, songwriter, and arranger. We spoke about the gorgeous record she made about quitting music, Insecurities In Being, and the vulnerability she's accessed through creative residencies and being DIY. Lisa has an important message: despite the difficulties of being an artist, making music is a privilege.
Jahmal Padmore, a producer and songwriter. I loved talking with Jahmal about the impact of West Indian churches on Toronto's music scene, and hearing about his time in The Carps and Thunderheist. Reconciling with buried patterns from childhood — something we all need to do — helped him move beyond ego-oriented models of success, and get back to making music that matters to him.
and Jasmyn Burke, head bad gal of one of my fav bands, Weaves. Jas and I bonded over Toronto's best cookie, and being keener kids with a bit of a weirdo side. She also gets super real about the difficulties of being a black woman in indie rock, and growing up biracial in a white family.
No 🔊🔊🔊 extras this week because I feel like I just went extra hard on the feelings and content. I'm getting a little weepy now that I've uncovered the reason behind my temporary restlessness, so I feel ultra blessed for this little cabal of humans who want to know what's up with me. Your attention keeps me energized and wanting to do better. Thank you.
Lots of love,
Anupa