BURN OUT 004: Sailing into ObLiViOn
⛵️⛵️⛵️

So you know how sometimes it feels like your period syncs with people you spend a lot of time around? Well, yesterday my friends and I discovered that it happens with books as well. This obviously isn't a real thing, but I don't believe in much these days except my friends and synchronicity (and Tara Brach. Have you listened to Tara Brach yet???). It's a great feeling to have a reliable crew for book reccos, but even more rad when your reading list and pace — not always timed to the release cycle! — overlaps with your pals. Feels like you're all steaming in the same brain juices. 💆🏾💆🏾💆🏾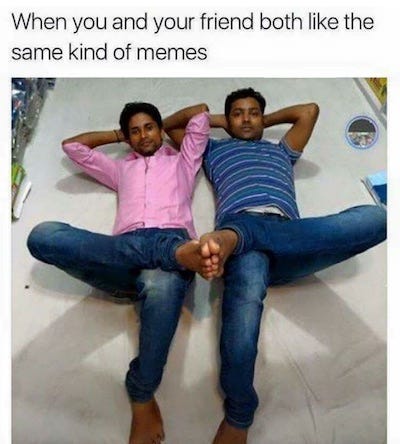 (but change memes to books. or keep memes, and add books too)
Geeking out over book-sync made me think of this recent Parul Sehgal essay in the New York Times on the literary revivals of women writers. Sehgal writes about how revisionist narratives of icons like Sylvia Plath, Clarice Lispector, and Flannery O'Connor, as well as reissued and previously unpublished works by lesser known women writers give us a more dynamic portrait of the past and present.
It reminded me of all of the wonderful thinkers and artists I have 'discovered' in the last year. Much of my 2018 reading list was about looking back, and here's where I get a little candid. I grew up in a pretty blue collar household and community. My education has helped me transcend social class (real stoked ab the forthcoming recession though!), but I have a lot of anxiety about playing 'catch up' to other writers who went to private schools, or grew up with college-educated parents, or have MFAs. Despite being pretty averse to the (white, male) canon, I'm still sometimes self-conscious about not having read enough of the 'right' books. Even though there is no such thing.
But this is a happy ending: my neurotic energy led (and continues to lead) me to a trove of amazing women writers who have smoothed out the jagged edges of my worldview. This also feels useful at a time when the news suggests there's no way out. I'm gonna share a few of those names with you because, as Sehgal writes, "Without champions and concerted support, even the most breathtakingly original writer will sail into oblivion, her legacy erased or distorted."
Fran Ross
She wrote just one book, Oreo, published in 1974. Ross died of cancer about a decade later, after doing some writing for Richard Pryor. Honestly I'm not that up on Pryor but having read this book I feel confident in suggesting Fran Ross was funnier and smarter than him. The one thing that everyone who reads this book — about a smart aleck biracial girl growing up in Philly — observes is that it feels ahead of its time in the way Ross sends up conventions of race, culture, class, and language. The truth seems ludicrous regardless: either Ross had a time machine, or we're all just stuck in a moment that's as absurd as it was 40 years ago.
Mini Aodla Freeman
An Inuk writer and playwright from Cape Hope in James Bay. Life Among The Qallunaat, a memoir of growing up in the north in the 1940s and 50s, was first published in 1978. For the most part, Freeman offers more guileless observation than political polemic, but reading this book really gave me some more soft context for the recent past of Indigenous communities of this territory. Part of the reason for my (our collective) lack of knowledge? Thousands of copies of Life Among The Qallunaat were actually bought and confiscated by the Canadian Department of Indian Affairs and Northern Development shortly after its release, cos the gov't was shook.
Sarah Schulman
I feel like Gentrification of the Mind is a book title that might make you roll your eyes, but tbh if that's you then you should probably read this book. It's written from her perspective as an AIDS activist living and loving in NYC as the epidemic came to public consciousness. Schulman's synthesis of queer liberation, social change and urban planning, the importance of art, and political delinquency is so brilliant you'll feel like screaming. I deeply respect the way Schulman privileges the perspectives of the dying, oppressed, and displaced, and I think it's a reorienting read if you're struggling with corporate encroachment on our personal, creative, political, and intellectual lives.
Okay, dassit. I'd love to know if there are any women or non-binary writers, musicians, thinkers, etc., who have helped you to think differently about something you love. Plz LMK!
---
🔊🔊🔊MORE FUCK-OBLIVION VIBES🔊🔊🔊
😇 Kelsey Lu and Sampha covered Joni Mitchell and it is astonishing!!!
♀ Women are the locus of morality: "I have a crazy theory … that bad men are already punished for their transgressions by the foolish failures of their art."
🙋🏾Wow, it me: I wrote about the failures of representation in 'diaspora art'
🤷🏾‍♀️….And then I read Stacey Abrams's unassailable and accessible argument for how identity politics strengthens democracy and revised my stance!