009: Wholeness is no trifling matter
🐣->🐥->🐔->🍗->💩->🌱
It's a quickie! I've been thinking about this Toni Cade Bambara quote for the last 24 hours because I've been kinda down since the Raptors win (it's weird, I know). Lately when I'm bummed I'll invariably get to this point in the process where I realize that I wanted this! I decided to finally let myself feel feelings, and how small is my self-perception that I thought this would be a simple task! 🤦🏾‍♀️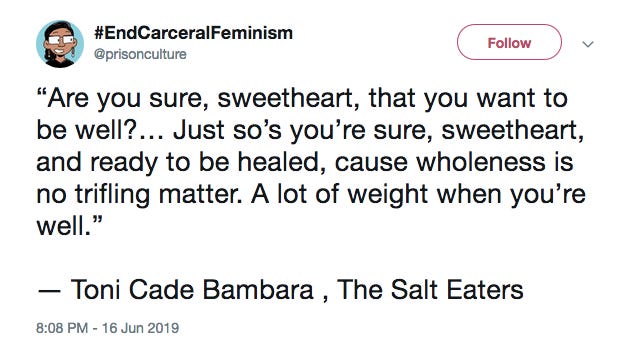 In the spirit of hard work and knowing yourself, here are three new episodes of Burn Out, the podcast. I'm very proud of these ones because all three women I spoke to — Alanna Stuart, Akua, and Zaki Ibrahim — gave up equal parts soft and hard. There's determination and mastery in their stories of music-making, as well as a lot of womanhood. Because wholeness is no trifling matter. (There are a looot of wicked tunes too). Click: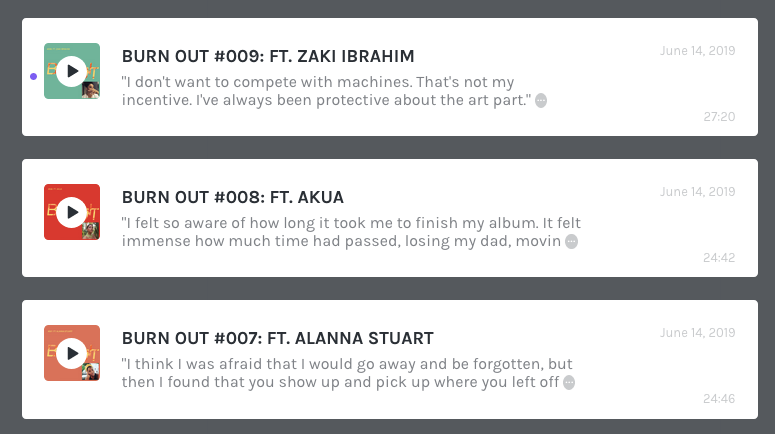 Listen, subscribe, share — and maybe hit reply to this e-mail and let me know what you think. Or consider investing in this project of learning how to be well, together, with a paid subscription :)
Lots of love,
Anupa
—
PS: More writing incoming — here's a short essay for one of my favourite websites, The Creative Independent, about my last year and why I decided to make this podcast and newsletter.